The University offers a variety of Web Services, Support, Tools, Resources and Information for the campus web community
Here you will find resources and information to support the campus web community in creating a consistent user experience across all University web properties, and ensuring our websites are usable and accessible for all audiences.
Website Registration
By registering your site you are ensuring that you are included in any future campus‑wide web communications, critical requirements updates and will help us create a community of practice.
Three Web Teams - One U
For the 3 centralized web teams on campus, the goal is the same: to deliver top quality service to our campus partners, and to work closely together in the pursuit of a uniform web experience across the University web ecosystem.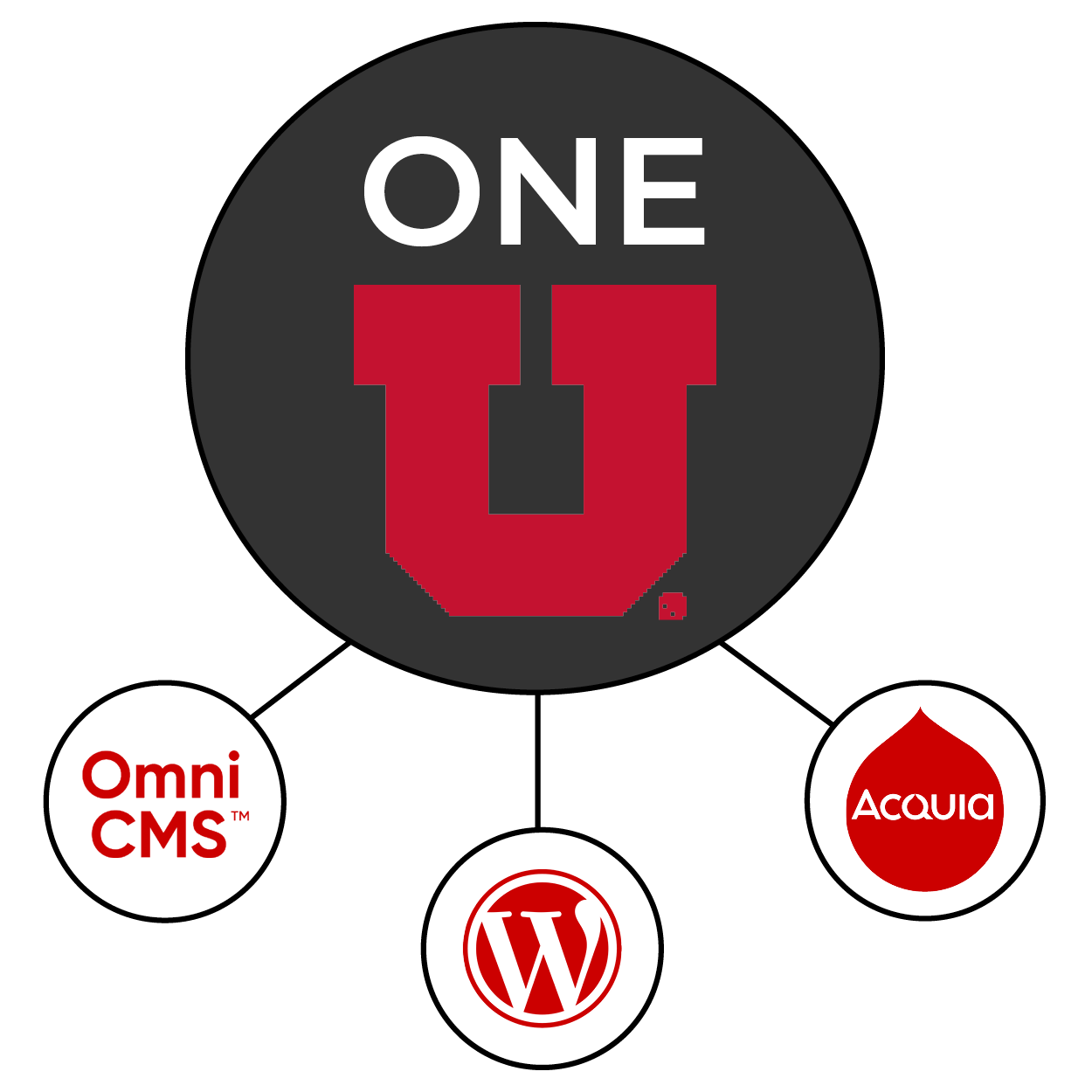 Main Campus:
If you are part of main campus, you've got options. Both University Information Technology and University Marketing & Communications offer a full suite of web services. UIT supports Omni CMS (formerly OU Campus) while UMC supports WordPress, and both use the same University-wide designs, templates and branding standards.
University of Utah Health:
If you are part of University of Utah Health, you will be working with the U of U Health Interactive Marketing & Web Team.
Enterprise Web Advisory Council
This website is sponsored by the University Enterprise Web Advisory Council (EWAC).
EWAC considers the experience of University web properties as a whole, and is entrusted with addressing issues related to content, presentation, infrastructure, policies, funding, tools and technologies.